The King's Throne
Keytwitty (48-35-2)
Watch The Throne
Chooch (42-42-1)
Dough Boy (40-43-2)
Cambo (37-44-4)
Miggs (37-46-2)
J Fonts (35-47-3)
Danye (34-48-3)
Gary (34-48-3)
Flem (31-48-6)
In a string of dominance not seen since the '72 Dolphins, Keytwitty, "
A Tweep You Should Follow
," just ran train on the 2013 Pick 'Em Pool. He
started off the season
5-0, and kept a tight, firm grasp on the lead like a 12 year old who just found his uncle's
Playboy
. I caught up with the original Mr. Steal-Yo-Girl on gchat to get his thoughts on his introduction into the internet's most exclusive* fraternity, and here's what he had to say.
2

MW
- C

ongrats! How does it feel to be the 2013 2 Man Weave Pick 'Em Pool champion?
Keytwitty

-

First I would like to congrats the other guys in the pick'em pool. They were tough competition but the cream always rise to the top.
2MW

-

This year the cream rose to the top early and stayed there. After going 5-0 in week 1, you never relinquished your spot on the King's Throne. What was the secret to your success this season?
Keytwitty

-

On any given Sunday any team can win in the NFL so picking underdogs was important. Also I really wanted to win so I gave 100 percent every week.
2MW

-

What team seemed to always pull through for you this season?
Keytwitty

-

I had two teams I enjoyed picking the Seahawks and the Panthers.

The Broncos were a cheat code all season.

I hated the giants losing, but they always covered.
2MW

-

Are you going to do a celebratory bull ride at Johnny Utes this weekend?
Keytwitty

-

I want no parts of that bull maybe after a few drinks.
2MW

- Y

ou now have a year to bask in your championship glory- would you like to give any shout outs on the Weave?
Keytwitty

-

S/o to my future baby mama.

S/o plus size super models.

S/o the 914 and the 718.
2MW

-

And lastly- what's your Super Bowl prediction?
Keytwitty

-

Seahawks over Broncos I've had that all year.
*debatable
Keytwitty's Victory Song /
"Devil Is A Lie" Rick Ross feat. Jay-Z
Obscure Gif Of The Week /
Noodle Beard
Bonus Gif Of The Week /
Baby Goat Knockout
Babe of the Week /
Margot Robbie
. Saw "Wolf Of Wall Street" last weekend. Her full frontal was worth the $12 price of admission.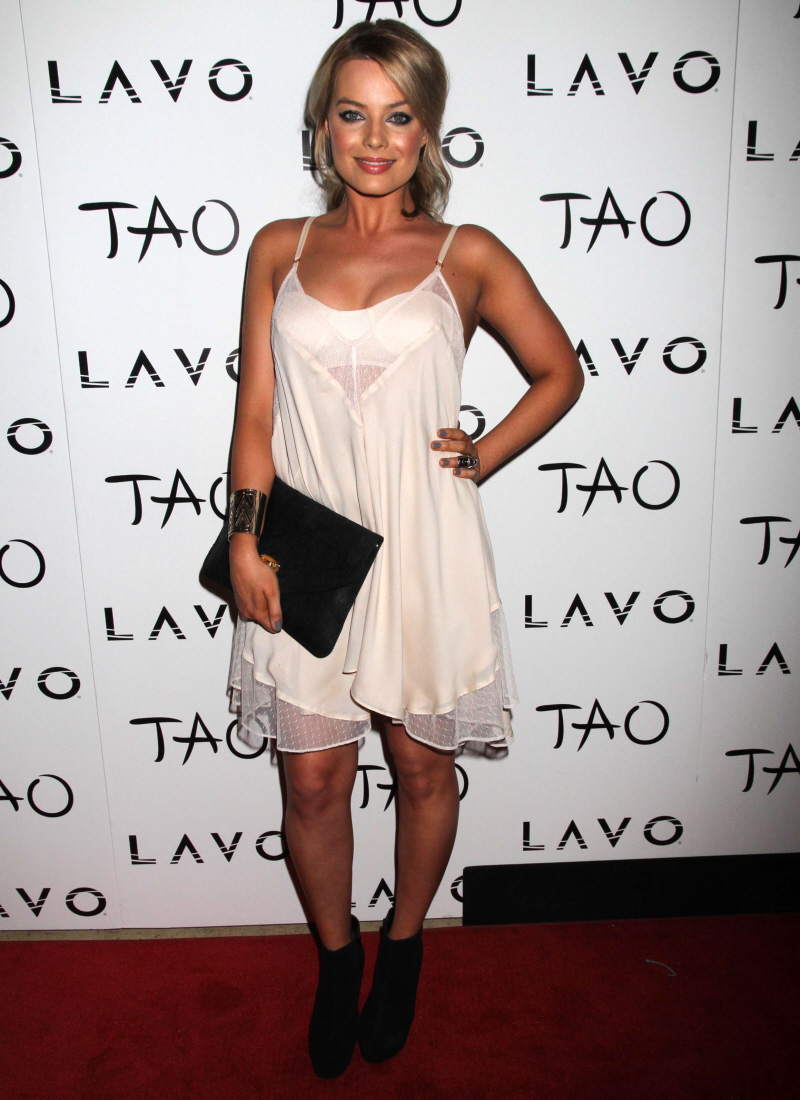 Playoff Snack Of The Week /
Beer-Cheese Hush Puppies

Random YouTube Video Of The Week That Has Nothing To Do With Football /
White Girls Twerking
Shout out to our previous winners
/
2011 Flem
/
2012 Muggsy
Think you have what it takes to compete in the 2014 2 Man Weave Pick 'Em Pool? Shoot me an e-mail at dan.chiavetta@gmail.com or
tweet at me
and make your case. Best submission gets to join the wolf pack.
-fresh (@
danye33
)